ISO 9001:2008 Certification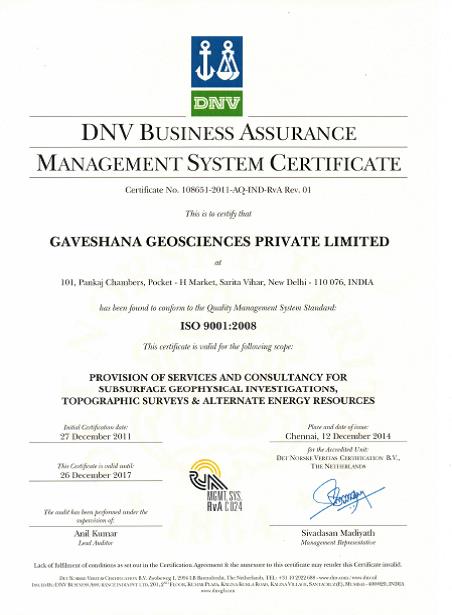 Gaveshana Geosciences Private Limited has been accredited with Quality Management System Standard ISO 9001:2008 by Det Norske Veritas, The Netherland. The certification accredited in 2011 is valid up to 26 Dec 2017.
Benefits of ISO 9001:2008 certification to the existing and prospective clients include:
Well defined and documented procedures, which improve the consistency of output.
Quality is constantly measured.
Defined procedures ensure corrective action to be taken as and when a defect occurs.
Defect rates decrease over time.
Defects are caught earlier and are corrected at a lower cost.
Documented procedures identify current practices that are obsolete or inefficient.
Documented procedures are easier for new employees to follow.
Organizations retain or increase market share, increase sales or revenues.